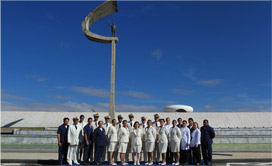 Visiting hours
Tuesday to Sunday from 9 am to 6 pm Entrance fee: R$ 10,00 half price for students and senior citizens.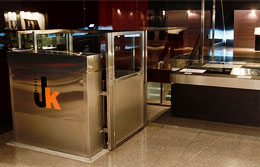 ACCESSIBILITY
For disabled visitors, JK Memorial has an access ramp, adapted restrooms and an internal elevator to the second floor.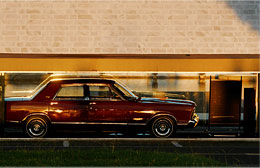 Parking
The external area has ample parking for cars and buses, where you will also find JK's last car: a Ford Galaxie LTD, 1974.
---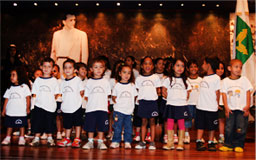 Schools and groups
JK Memorial regularly receives public school students from DF and tourist groups. Visits are guided by professionals dedicated to the visitor. To organize your visit, get in contact with us.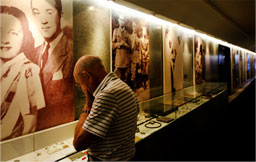 Security Policies
Inside the Memorial photography is permitted without the use of flash. Smoking is prohibited in any part of the Memorial.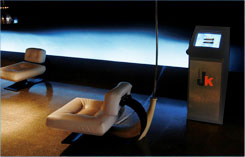 MULTIMEDIA
Visitors can interact with audiovisual content via the audiovisual kiosks distributed throughout the museum. A documentary about JK is shown every hour on the hour, with the first screening at 9 am and the last at 5 pm.
---